DSS APP上線中
2016-05-12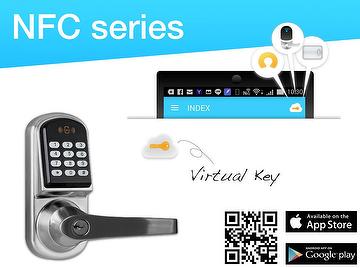 DSS Smart lock Host APP
Nestech is specialized in developing system for keyless door locks, access control, IP camara, and any other IOT, etc.. Moreover, we have a strong team in APP for iOS/android.
DSS is our own brand known as smart access control.
Our latest product-NFC series has features as followed:
*Easy to install and set up using DSS APP.
*Quick set up using inductive smart cards.
*Time-schedule set up
*Service code function up to 3 times access.
*Card launching function via APP for airbnb
manager, office, school, or small hotel.
*AES 128 bit encryption system.
*Low power consumption.
*Simple APP management system.
*Encryption & Decryption without Internet.
*4 AA Alkaline batteries for 2 years normal usage.
*Intruder warning alarm.
*Pocket management- Use NFC phone to launching pass card or as your
own key.